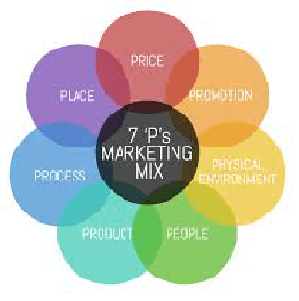 Building an online business is an exciting time. There is so much to look forward to – and a lot to get wrong as well.
So here are my top 10 considerations to think about when you are first thinking about starting out:
Tip 1 – Select a niche you are keen on:
You will probably be spending quite a bit of time on your new online business, so select a niche that you enjoy, not one that you just consider will make the largest profit. There is money to be made in pretty much every niche if you approach it sensibly, so you may as well enjoy the ride.
Tip 2 – Don't get ahead of yourself:
There is a lot to take on board when you are starting out online for the first time. Take it one point at a time and only think about developing a new area of expertise when you have mastered the last one, otherwise you will end up struggling with "information overload" and begin making mistakes.
Tip 3 – Be mindful of the LARGER picture:
Whatever niche you select will have a direct influence on the overall size of your marketplace. Decide upon a relatively small sector and you will reach fewer potential customers than if you specialize in a bigger marketplace. It does not mean that you are bound to make less profit in a less significant niche, but you ought to think about your long-term goals and how big you want to eventually make your internet business.
Tip 4 – You MUST be prepared to work hard at it:
Developing an internet marketing venture is identical to building any offline business – you need to be ready to commit the time, effort and work at the beginning if you are wanting to benefit from the rewards later on. Do not expect to do well by devoting only half an hour here and there on your new venture, it will call for a more dedicated and consistent approach if you want to be successful.
Tip 5 – Grasp the basics before you start:
Getting appropriate internet marketing coaching and advice before you start is crucial. Spend time learning as much as you possibly can before creating your first blog. It will prevent disappointment and heartache later on and considerably improve your likelihood of success.
Tip 6 – Get your finances planned properly:
Building an internet business can frequently be accomplished on a surprisingly small budget, but you need to be prepared to "speculate to accumulate" as the saying goes. Work out a sensible budget at the outset and be ready to spend this if the need arises. You might wish to invest in a paid advertising campaign, or subscribe to a niche membership site, or outsource your content creation for example. If you have not allocated a budget to underwrite this expense, this may cause your new business to suffer a bit.
Tip 7 – Learn to test every bit of marketing you do:
This is not difficult to do in an online business and many dedicated analytics services are available to assist you. Study what works best – and what is not offering the returns you are looking for. You could well be surprised at the results and this will allow you to fine-tune your online marketing campaign (and your budget) in the months ahead.
Tip 8 – Do not chop your prices:
It is occasionally tempting to cut your prices a bit in the hope that this will help to boost your turnover. It is not difficult to sell something for less than it is worth – the trick is to publicize products in which you have real faith and then ask a fair price for them. Your margins will be bigger and your customers will assume that they are getting a more valuable product at the same time.
Tip 9 – Look at affiliate marketing:
When you are growing your business online, you ought to be putting as much effort as possible into generating traffic, developing your reputation and gathering a targeted email list that you can continue to keep in contact with in the weeks and months ahead. This is much easier to do if you are not finding yourself distracted by product creation, customer service issues, refund requests and so on. Affiliate marketing eliminates these distractions and allows you to concentrate on what is crucial to your long-term success.
Tip 10 – Traffic is vitally important:
In your enthusiasm to start, the importance of getting hungry and targeted visitors to your website can frequently get forgotten – and of course a site without any visitors is not going to produce any money. Look at the various methods of driving potential buyers to your site and implement these strategies as early on as possible, before your motivation takes a hit.
So there are my top 10 tips for setting up an online business. They will become important to your longer-term success, but consider all of them carefully at the outset and you will significantly increase your chances of succeeding in your new venture.